Divorce & Domestic Relations
Estate Planning Experts
Divorce & Domestic Relations Essential Services
Macomb Estate Planning is here to provide you with the full spectrum of family law services, including the following:
• Divorce or Separation
• Child Custody Disputes
• Parenting Time/Visitation Motions
• Enforcement of Spousal Support
• Prenuptial Agreements
Macomb Estate Planning, Call or Text: (586) 500-5000
Let us match you up with the best legal representation in Macomb County to manage your domestic relations case from start to finish.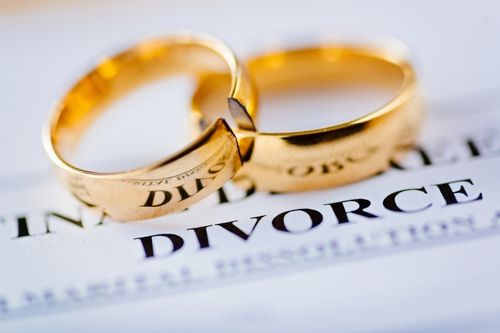 Personalized Divorce Services
If you are thinking about a divorce, take a deep breath and give us a call. We know that divorce is a life changing event and there is much more at stake than just breaking up with someone after a period of marriage.
• Child Custody, Parenting Time, Child Support
• Maintenance of Medical Insurance for Spouse and Children
• Maintenance of Household Expenses during pending of divorce and after
• Obtaining Spousal Support/Alimony whenever appropriate
• Determine occupancy of residence during settlement of divorce
• Restraining Order to Prevent Misappropriation of Assets and Property
• Resolution and Settlement of Pension(s), 410K, Retirement Plans
• Resolution and Settlement of Business Interests
• Resolution and Settlement of Real Estate (marital home, vacation home)
• Resolution and Settlement of Motor Vehicles, Boats, Recreational Vehicles
• Resolution of Life Insurance Policies
• Equalization of Social Security Benefits
We know that nothing can compare to the mental stress and anxiety associated with the prospects of a divorce. We promise to listen to your most pressing concerns, explain the divorce process in detail, give you an understanding of your rights and stand by your side every step of the way to get you what you deserve pursuant to the laws in the State of Michigan.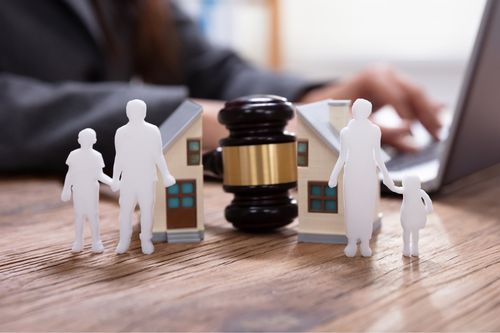 Child Custody, Parenting Time, Child Support
By far, the children are always the most important aspect of any family break-up situation. Joint custody arrangements are the norm in Michigan unless there is a reason that joint custody is not in the best interests of the child or children.
Parenting time in Macomb County is not etched in stone and may occur according to any schedule that the parties can agree upon. When the parents cannot agree, the court may order one of Macomb County's standard parenting time schedules for their use.
Child support is calculated according to a child support formula with inputs that include the income of the parties, number of children, and the number of days that the children spend with each party (link to MiChildSupport Calculator). Child support does not take into account every cost in raising a child especially a special needs child or one with exceptional abilities that requires monetary resources over and above the court-ordered child support allowance. Child support normally stops when a child turns 18. However, a judge can order support for a child who is between 18 and 19 ½ if the child: attends high school full-time and has a reasonable expectation of graduating.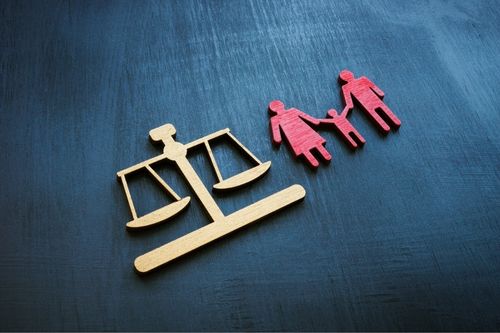 Property Division & Spousal Support
There are several factors contained in various Michigan cases and statutes which are utilized to arrive at a fair and equitable division of marital property and debts. Some of these factors are economic and others are non-economic. The following is often stated in Michigan cases regarding the division of property in a divorce case:
The division of property in a divorce case is not required to be equal, only fair and equitable.
In Michigan, property is classified as marital property or separate property. In general, each party keeps their separate property and marital property (acquired during the marriage) is divided based upon principals of fairness and equity. Gifts to either party and the wedding rings are considered separate property. Under certain circumstances, the court may award the separate property to the other party as necessary to fairly adjust settlement of the assets.
The following factors are used in Michigan to achieve a fair and equitable division of marital property:
• Length of the marriage
• The age, health, and life status of each party
• The financial circumstances of each party
• The needs of each party
• Each party's circumstances
• Each spouse's contributions to the marriage
• Earning potential/ability of each party
• Past relations and conduct (adultery, abuse)
• And the general principles of fairness and equity
When it comes to property division, courts strive to be fair and equitable. However, the best decision that you can make when considering a divorce is to hire an experienced local Macomb County attorney that works ONLY FOR YOU with your best interests in mind.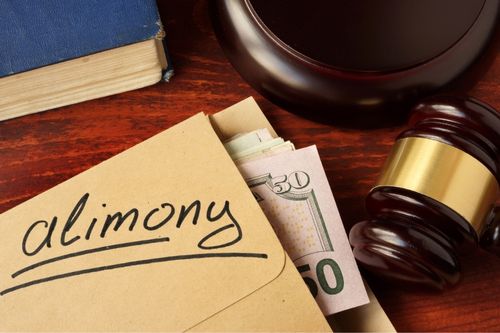 Spousal Support
In addition to settlement of property, a divorce case may include an award of spousal support from one spouse to the other. Pursuant to Michigan law, MCL 552.13, alimony is granted to a spouse to fairly adjust any disparity in incomes or to put a party in a position to take care of financial matters as a way to bridge the gap. Alimony, or spousal support, can be ordered on a permanent or temporary basis. Alimony can be paid on a monthly basis, a lump sum, or be a blend of the two. In making a determination of whether or not to award alimony, the court may consider several monetary and non-monetary factors including the following:
• Parties' past relations and conduct
• Length of the marriage
• Parties' ability to work
• Source and amount of property awarded to the parties
• Age, health and needs of the parties
• Ability to pay spousal support
• Parties' present situation
• Prior standard of living of the parties and whether the parties support others
• Parties' contributions to the joint estate
• The fault in either party (adultery, abuse) in causing the divorce
• General principles of equity
What is Collaborative Divorce?
In the Collaborative Divorce approach, the parties and lawyers all agree to reach a settlement without going to court. Depending on the circumstances, the Collaborative team includes lawyers for the parties and may include divorce coaches, financial professionals, mediators, or a child specialist – all of whom are trained and committed. Collaborative Divorce puts children first. If negotiations break down – or if either party decides to abandon the process or acts in an adversarial way that precludes an amicable settlement – all members of the Collaborative divorce team, including both attorneys, must resign from the case. This provides a powerful incentive to continue with the job of crafting a settlement which feels fair to all members of the family.
Less than 5% of all divorce cases go to trial.
Domestic relations cases are not a "one-size-fits-all" proposition. Every family matter is unique. We assume that our clients want to avoid a long-drawn-out divorce case that will get hung up in the court system with each party paying attorney fees all the way to the moon and back. Trials are the exception, not the rule when it comes to divorce cases. Fortunately, the legal system is designed for divorces to be settled during the litigation process. In fact, more than 95% of all divorces are resolved without trial. In most cases, the parties themselves, along with their respective attorneys, are usually in the best position to achieve a settlement of financial and personal matters. Whenever necessary, the court may refer various aspects of a divorce to the Friend of the Court or may appoint an outside mediator or facilitator to motivate a settlement.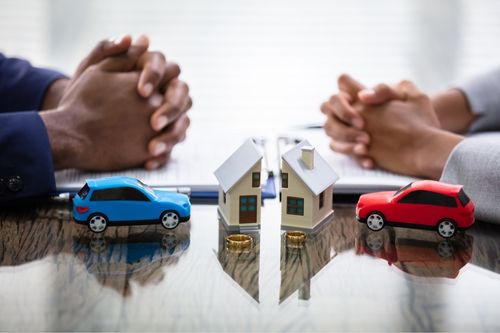 Let our experienced Macomb County family law lawyers work with you to establish the best strategy to get you out of the court system and get you the best results. Call Macomb Estate Planning if you need a lawyer for a divorce or domestic relations matter. Your call is 10,000% CONFIDENTIAL!
Macomb Estate Planning
(586) 500-5000
MacombEstatePlanning@gmail.com